Our Mission
To support survivors of sexual trauma, improve systems response, and create social change to end sexual violence.
Our Vision
To build a healthy community free from oppression and sexual trauma.
Our History
Sexual Trauma Awareness and Response® (STAR®) is a nonprofit organization committed to serving youth and adult survivors of sexual trauma and building institutional capacity to prevent and respond responsibly to sexual violence in the community.
Our organization's roots are in Baton Rouge, Louisiana, where we began as the Stop Rape Crisis Center, a division of the East Baton Rouge District Attorney's Office, in 1975. In 1979, the center was recognized as "An Exemplary Project" by the U.S. Department of Justice and what began as a grassroots initiative comprised of several volunteers, advocates and allies committed to establishing support services for rape survivors quickly became nationally recognized.
In 2012, the agency became STAR® and transitioned into a 501c3 non-profit organization to expand services, increase education and outreach efforts, and, as a separate, non-governmental entity, to ensure confidentiality with clients. STAR® now also serves a wide population of survivors, including children who have been sexually abused, adults who were sexually abused as children, and those who have faced sexual harassment, sexual battery and assault, rape and attempted rape.
Becoming a non-profit allowed STAR® to expand its geographical reach. STAR® now serves survivors in Ascension, East Baton Rouge, East Feliciana, Iberville, Livingston, Pointe Coupee, West Feliciana and West Baton Rouge.
At this same time, STAR® began to increase its presence in the Greater Baton Rouge community through outreach and education. In 2012, STAR® launched a community education program that started to utilize evidence-based prevention practices aimed at reducing perpetration of sexual violence by teaching healthy relationship behaviors to youth. This program has grown and expanded to include prevention-focused and response-focused training for educators, response professionals and youth-service workers.
In 2015, a Louisiana philanthropist with first-hand knowledge of the lack of services for survivors of sexual trauma in the Greater New Orleans area searched nationally for a model that might serve that area. After becoming aware of STAR's services in Baton Rouge, the philanthropist funded a New Orleans office for STAR® which opened on January 1, 2016 and serves survivors throughout Jefferson, Orleans and St.Tammany Parishes.
That same year, STAR® was awarded "Program of the Year" by the Louisiana Foundation Against Sexual Assault (2015).
The following year, STAR® was called upon again to expand its services, this time in Alexandria, where it now serves survivors in Avoyelles, Grant, Rapides and Vernon Parishes.
In 2017, after developing an outstanding legal program, STAR® was honored by the Louisiana Bar Association with their "Legal Services Innovation Award."
In 2018, The Louisiana Association of Nonprofit Organization (LANO) recognized STAR as a finalist for "Nonprofit Organization of the Year."
Our Philosophy
We are committed to:
Addressing sexual violence as a public health problem, not simply a concern of an individual who experiences sexual trauma
Challenging attitudes, beliefs and behaviors within our culture that normalize, excuse, condone and perpetuate violence and oppression
Preventing sexual violence through a multi-level approach including primary prevention, therapeutic intervention and trauma-informed supportive response
Protecting survivors' rights
Ensuring that every survivor of sexual violence has the right to confidential and competent services, regardless of their age, background, gender, race, ethnicity, ability, sexual orientation, gender identity, weight or decision to report
Increasing survivors' power and visibility in the community
Building community capacity to address sexual violence by creating meaningful partnerships with individuals, organizations and institutions that believe in our mission and want to help us fulfill our vision
Revolutionary change to fundamentally transform ourselves, our clients and our communities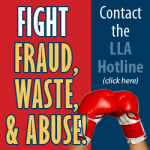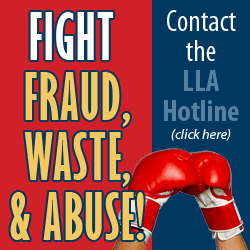 Capital Area Branch
5615 Corporate Blvd., Ste 200
Baton Rouge, LA 70808
Directions
Central Louisiana Branch
1403 Metro Drive, Bldg F
Alexandria, LA 70301
Directions
Greater New Orleans Branch
123 N. Genois Street
New Orleans, LA 70119
Directions