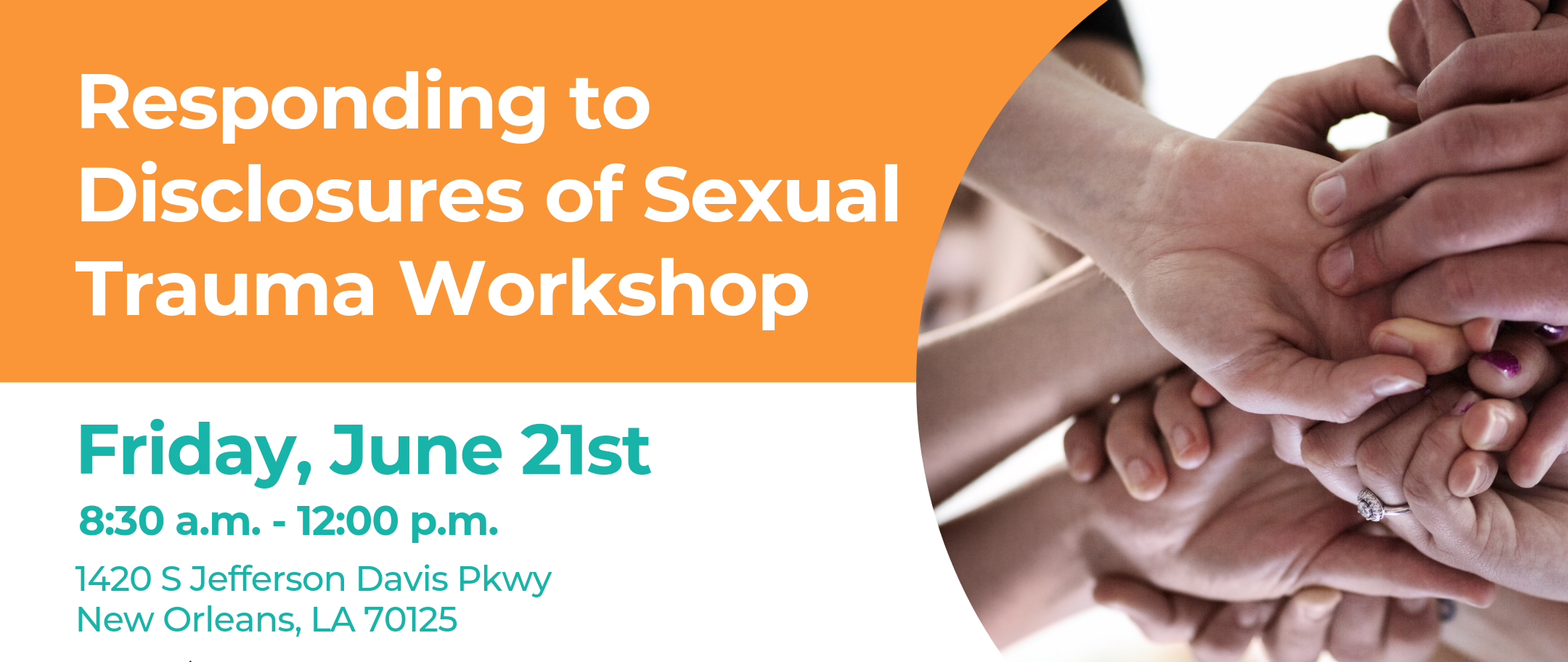 Responding to Disclosures of Sexual Trauma is an interactive workshop targeted at mental health professionals. Through this workshop, participants will increase their knowledge of sexual trauma and learn ways to respond to survivors in a supportive and helpful way. This workshop is facilitated by Portia Gordon, LPC.
As a result of this workshop, participants will:
–Identify barriers to survivors disclosing experiences of sexual trauma
–Identify different types of disclosures of sexual trauma
–Apply communication techniques for believing and supporting survivors who disclose experiences of sexual violence
–Understand how to comply with basic mandated reporting requirements as it relates to disclosures of sexual trauma
This event is open to the public. General admission cost is $35.00. Continuing education for counselors and social workers are available; early bird registration (by 6/14) is $55.00 and registration beginning 6/15 is $65.00.
This program is approved for 3.0 Clinical contact hours for social workers by Sexual Trauma Awareness and Response as authorized by the Louisiana State Board of Social Work Examiners. This program has been approved for 3.0 General contact hours for counselors. Sexual Trauma Awareness and Response has been approved by NBCC as an Approved Continuing Education Provider, ACEP No. 6971. Programs that do not qualify for NBCC credit are clearly identified. STAR is solely responsible for all aspects of the programs.