Now more than ever, survivors of sexual trauma in Louisiana need your support. This April is Sexual Assault Awareness Month, and your local sexual assault center, STAR, is asking for your support to uplift our work on April 15, 2021:
STAR Day
.
What is STAR Day?
On April 15th, STAR is asking businesses and organizations in our local community to show their support for sexual trauma survivors in Louisiana by sharing messages of support for survivors on social media and promoting donation and volunteer opportunities to support STAR.
What do I do to get involved?
It's simple! On April 15th, share one or more of the social media images provided by STAR along with a call to action such as:
Join us in standing with survivors of sexual trauma in honor sexual assault Awareness Month. We are proud to support Sexual Trauma Awareness and Response (STAR) as our community's sexual assault services center. Get involved, donate, or learn more at www.star.ngo. Follow them on social media @staradvocates.
More Info and Suggested Graphics
Instagram Graphics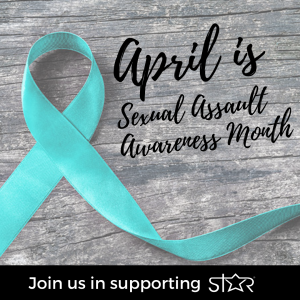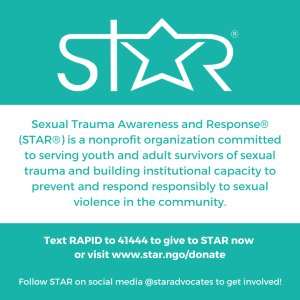 Facebook and LinkedIn Graphics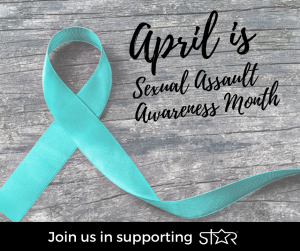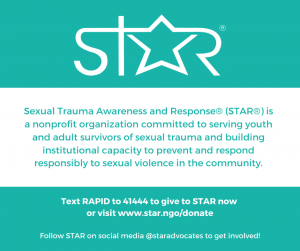 Twitter Graphics