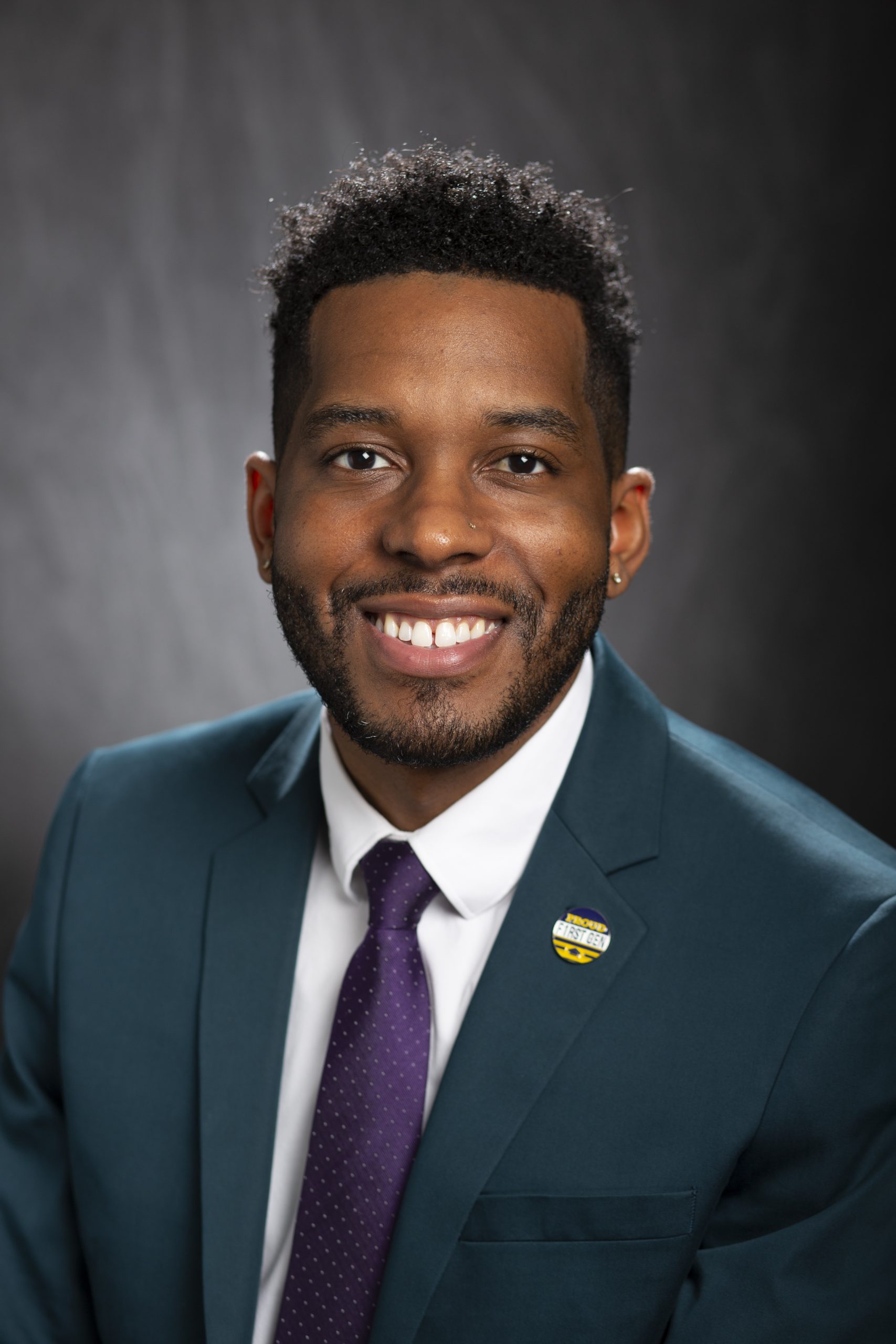 Derrick Lathan, MA
he/him/his
Social Change Director
Derrick Lathan is no stranger to STAR. After working within STAR's Prevention Team for several years, Derrick has returned to serve as our Social Change Director. He has worked with many community partners to promote healthy social norms throughout Louisiana and intends to continue finding new ways to push communities forward.
Derrick was born and raised in Baton Rouge, Louisiana. After obtaining his Bachelor of Fine Arts in Graphic Design at Louisiana State University (LSU), he shifted course and began pursuing graduate degrees in Sociology. From there, Derrick earned a Master of Arts in Sociology at LSU and two publications. He is currently exploring the intersections of race, gender, and education as a doctoral candidate.
Derrick is a proud first-generation graduate and has worked in education for over eight years with TRiO programs like Upward Bound and the Ronald E. McNair Scholars Program. He has also taught courses in LSU's African and African American History and Women's, Gender, and Sexuality Studies departments. Derrick plans to continue to bridge education, community engagement, and thought leadership as the Social Change Director.
Email: derrick.lathan@star.ngo
Phone: (225) 615-7093
Capital Area Branch
5615 Corporate Blvd., Ste 200
Baton Rouge, LA 70808
Directions
Central Louisiana Branch
1403 Metro Drive, Bldg F
Alexandria, LA 70301
Directions
Greater New Orleans Branch
123 N. Genois Street
New Orleans, LA 70119
Directions