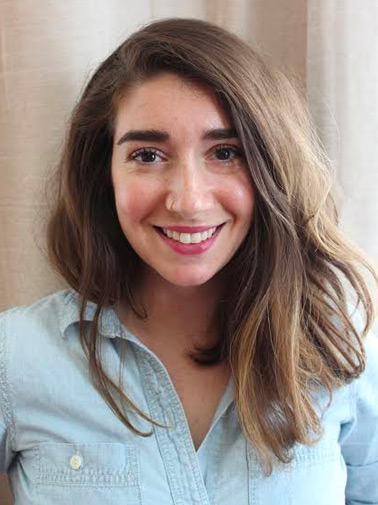 Alix Tarnowsky, LCSW, MBA
Greater New Orleans Regional Director
Alix Tarnowsky, a Licensed Clinical Social Worker, joined Sexual Trauma Awareness & Response® in 2016 as the Advocacy Director in the New Orleans office and currently works as the Greater New Orleans Regional Director. Prior to joining the STAR® team, Alix served as the Program Manager of NOLA Dads at Family Service of Greater New Orleans. Through NOLA Dads, Alix focused on helping young dads develop and improve their skills to become the best father possible. In addition, she had developed and successfully obtained funding for the Healthy Relationships program; a preventive community-based psycho-educational program for teens and young adults.
Alix completed her Bachelor's Degree at the University of Wisconsin-Madison in 2009. In 2011, Alix relocated to New Orleans to pursue a Masters of Social Work degree with a certificate in Disaster Mental Health from Tulane University where she represented her class as the President of the Student Government Association for the Tulane University School of Social Work, class of 2012. Alix graduated with a Master of Business Administration, focused on Strategic Management and Leadership from Tulane University's Professional MBA program in 2017.
From 2016 – 2018, Alix served as Co-Director of New Leaders Council – Louisiana, a progressive leadership development program. In 2017, Alix was selected to serve on the Community Advisory Group to the Safety and Justice Challenge in New Orleans, a group working to reduce the population size at Orleans Parish Justice Center. Alix, having been a volunteer since 2016, joined the New Orleans Abortion Fund's board in December and began volunteering with the Plan B NOLA in 2018.
Email: alix.tarnowsky@star.ngo
Phone: (504) 504-0711
Capital Area Branch
5615 Corporate Blvd., Ste 200
Baton Rouge, LA 70808
Directions
Central Louisiana Branch
1403 Metro Drive, Bldg F
Alexandria, LA 70301
Directions
Greater New Orleans Branch
123 N. Genois Street
New Orleans, LA 70119
Directions