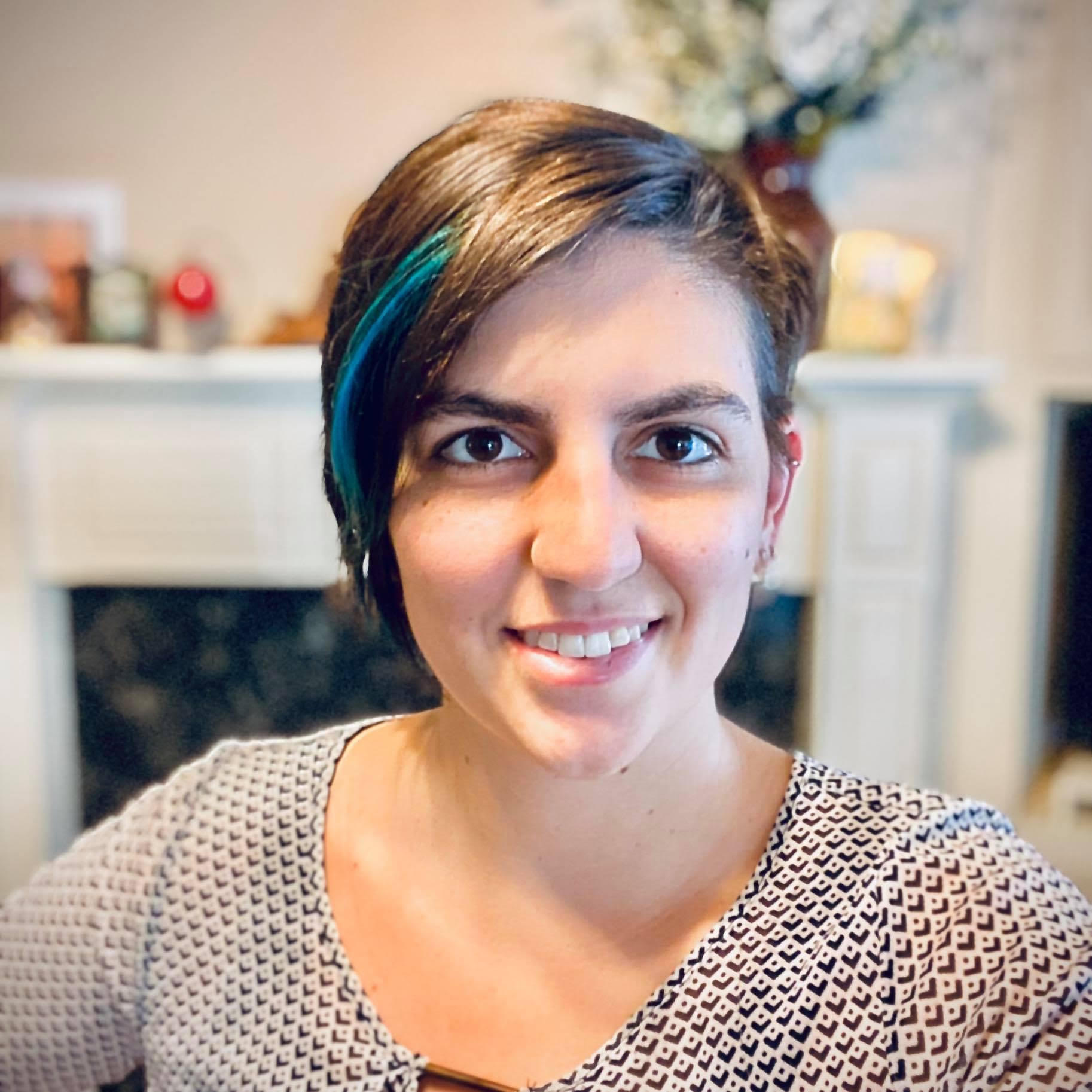 Kirsten Dantin, M.S., PLPC, NCC, CCTP
Counselor, Baton Rouge
Kirsten Dantin is originally from Baton Rouge, Louisiana and has lived here most of her life. Kirsten received her Bachelor's degree in Psychology from Southeastern Louisiana University in Hammond, Louisiana in 2013. After taking some time off and relocating Kirsten found herself back in Baton Rouge and back at Southeastern. Kirsten graduated in May 2020 from Southeastern Louisiana University with a Masters of Science (M.S.) degree in Clinical Mental Health Counseling.
Kirsten started volunteering at a local animal shelter for her 18th birthday and enjoys volunteering for different organizations to this day. Kirsten completed her internship for her master program at a place that centers on offering refuge to female adolescent survivors of human trafficking. At STAR, Kirsten provides individual therapy to survivors and their families/friends. Because STAR's services are free to you it is another place that she is giving back to her community.
Kirsten's approach to therapy is to begin with forming a trusting therapeutic relationship with you while working towards your goals for yourself. No matter what you bring to her (in person or virtual) office, you can expect to be met with non-judgement, compassion, and authenticity.Kirsten sees the therapy process as a journey in which you, the client, and she, the PLPC therapist, work as a team. Your journey begins with building trust and understanding, exploring and defining present problems, and working to explore and identify future goals. This journey is a collaborative process between you and Kirsten. Kirsten believes therapy is a lot like a person being lost with no map. She says "You are driving your 'car of life' and I am just a helpful and temporary hitch-hiker you picked up along the way to help you get back on track with where you want to go…Once you no longer need a navigator I exit the car & you keep driving."
Kirsten is trained in TF-CBT (2020), completed Certified Clinical Trauma Professional CCTP 1 year certificate (January 2021), completed basic EMDR training (2021), completed Phase 1 Brainspotting training (2021). Kirsten is looking forward to going to Phase 2 Brainspotting training (2022) and becoming certified in Brainspotting one day. 
Email: kirsten.dantin@star.ngo
Phone: (225) 615-7093
Capital Area Branch
5615 Corporate Blvd., Ste 200
Baton Rouge, LA 70808
Directions
Central Louisiana Branch
1403 Metro Drive, Bldg F
Alexandria, LA 70301
Directions
Greater New Orleans Branch
123 N. Genois Street
New Orleans, LA 70119
Directions