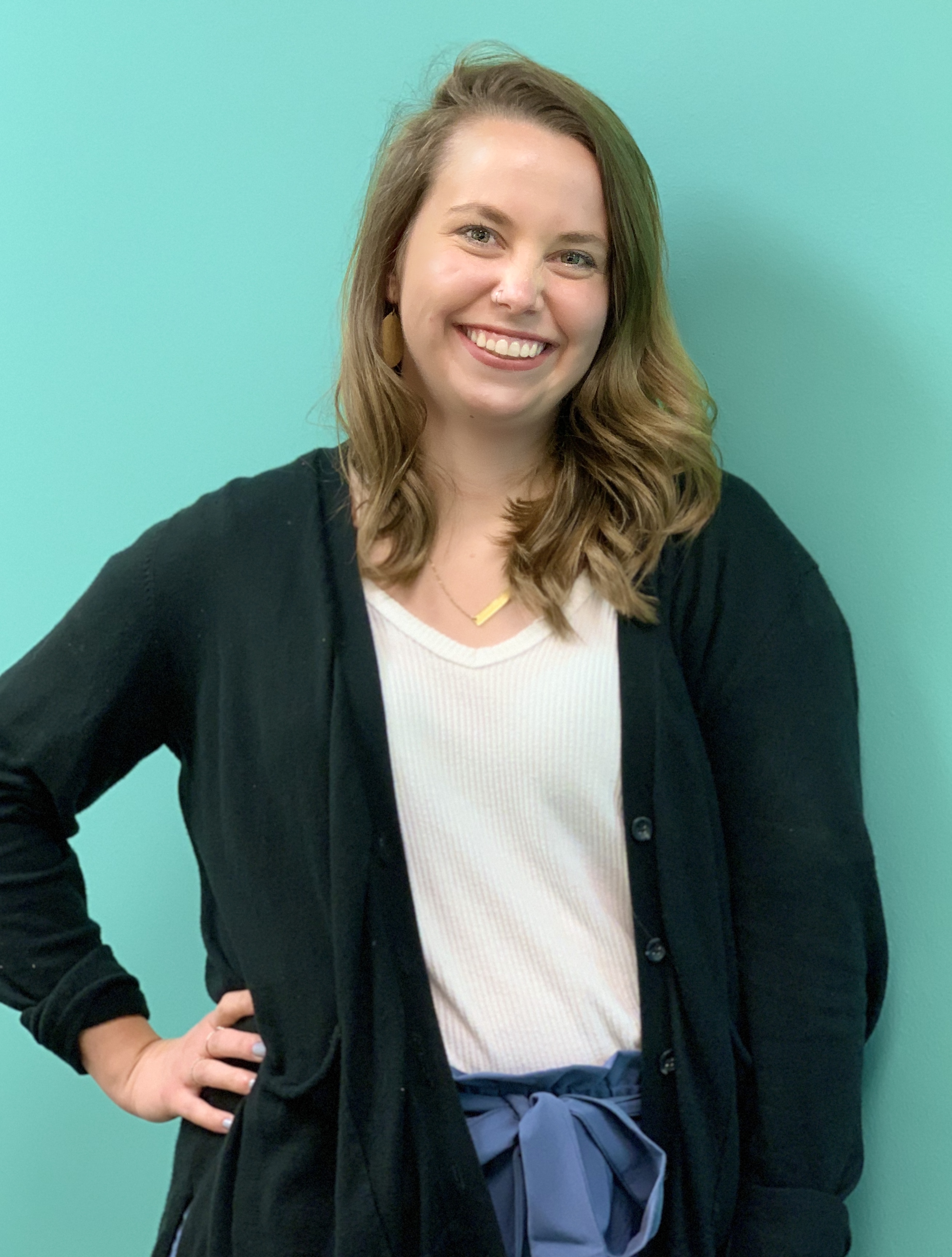 Karis Bouillon, PLPC
Counselor, Baton Rouge
Karis is a transplant from Fayetteville, Arkansas. She graduated from her undergraduate degree in psychology from the University of Arkansas in 2013. Soon after, she began working in schools providing both academic and behavioral interventions. After gaining this valuable experience, she then decided to continue her education to become a counselor. She graduated in 2018 with her masters in clinical mental health counseling from John Brown University. She now lives in Baton Rouge with her husband, Bill, and their adorable dog, Daisy.
Karis became passionate about working with trauma during her graduate school internship where she worked with survivors (and their families) of child abuse. Karis enjoys utilizing a variety of interventions and techniques in counseling, including art therapy, trauma-focused cognitive behavioral therapy and play therapy techniques. Karis is bilingual and speaks Spanish fluently. She thoroughly enjoys working with Spanish-speakers and immigrant families as well.
Karis is a Provisional Licensed Professional Counselor (PLPC) #PLC 7994 and hold a provisional license with the Louisiana LPC Board of Examiners located at 11410 Lake Sherwood Ave N Suite A, Baton Rouge, LA 70809 (225-295-8444). The Louisiana LPC Board of Examiners has approved Robyn Palms-Bentley, LPC-S, 1143 Delplaza Dr Suite 14, Baton Rouge, LA 70808 (225-315-3568) as her LPC Board-Approved Supervisor. Mrs. Palms-Bentley is licensed with the Louisiana LPC Board as a Licensed Professional Counselor (LPC) and is approved to supervise PLPCs obtaining supervised experience hours needed to be fully licensed as an LPC in the State of Louisiana.
Email: karis.bouillon@star.ngo
Phone: (225) 615-7093 ext. 125
Capital Area Branch
5615 Corporate Blvd., Ste 200
Baton Rouge, LA 70808
Directions
Central Louisiana Branch
1403 Metro Drive, Bldg F
Alexandria, LA 70301
Directions
Greater New Orleans Branch
123 N. Genois Street
New Orleans, LA 70119
Directions