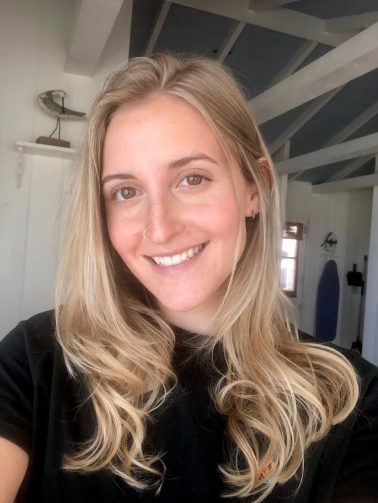 Emma Derstine
Resource Advocate
Emma was born and raised in Tucson, Arizona. In May of 2020, she earned her B.A. in English literature with a minor in Italian language from Kenyon College. Through her studies, Emma developed a deep passion for women's issues, trauma-informed care, and sexual and relational wellness.
Emma's personal and professional goals were solidified after encountering the concept of the actualizing tendency: the idea that when given proper support and resources, all human beings, no matter their life experiences, have an innate drive towards growth and healing. After graduating, Emma resolved to advocate for survivors of trauma to ensure their needs are met, their safety is prioritized, and they feel seen, supported, and empowered to walk their own healing path at their own pace.
Over the years, Emma has served vastly different populations including socially-isolated seniors, adults with special needs, adult women facing houselessness, and at-risk youth in both the school setting and mental health courts. Emma first joined STAR as an advocacy intern in the summer of 2019 before returning two years later as a full-time Resource Advocate. She hopes to continue contributing to a safer and more inclusive cultural context through her work with individual survivors and community members.
Email: emma.derstine@star.ngo
Phone: (225) 615-7093
Capital Area Branch
5615 Corporate Blvd., Ste 200
Baton Rouge, LA 70808
Directions
Central Louisiana Branch
1403 Metro Drive, Bldg F
Alexandria, LA 70301
Directions
Greater New Orleans Branch
123 N. Genois Street
New Orleans, LA 70119
Directions