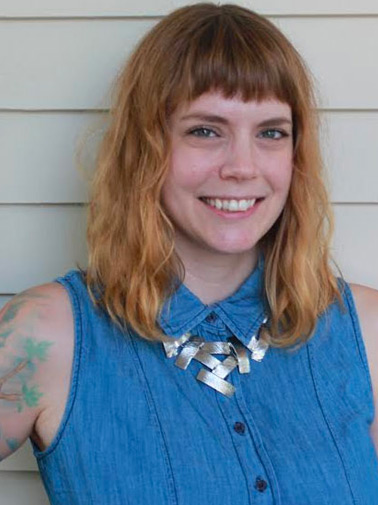 Amy Noto, LPC, NCC
Counselor, New Orleans
Amy Noto was born and raised in New Orleans.  In 2009, she received a Bachelor of Science in Psychology from the University of Louisiana in Lafayette.  She went on to earn her Master of Art in Counseling with a concentration in Clinical Mental Health Counseling from the University of Holy Cross in 2017.  Amy is licensed as a PLPC and is Nationally Certified (NCC).
Amy has over six years' experience working with sexual assault survivors.  She started out as a volunteer at Hearts of Hope in Lafayette, LA. During this time, Amy developed a passion for working with survivors and is committed to raising awareness about sexual violence in her community.  She has been with STAR since June of 2016 and has had many roles at STAR including: intern, part time medical advocate, Resource Advocate, and now, Counselor.
Amy is extremely excited to take on the position as Counselor with STAR.  She is devoted to empowering survivors and their loved ones through individual and group therapy. Amy is committed to STAR's mission and believes every survivor should have the right to access services that offer support and remind them they are not alone. She works with survivors to create a safe space in which to process their trauma and increase their resilience. Amy is honored to witness the growth that takes place during this delicate process.
Amy is a Provisional Licensed Professional Counselor (PLPC) #PLC 7105 and hold a provisional license with the Louisiana LPC Board of Examiners located at 8631 Summa Avenue, Baton Rouge, LA 70809 (225-765-2515). The Louisiana LPC Board of Examiners has approved   Dr. Thomas Fonseca, LPC-S, LMFT-SC, NCFS, NCC, 4123 Woodland Dr., New Orleans, LA 70131 (504-398-2207) as my LPC Board-Approved Supervisor. Dr. Fonseca is licensed with the Louisiana LPC Board as a Licensed Professional Counselor (LPC) and is approved to supervise PLPCs obtaining supervised experience hours needed to be fully licensed as a LPC in the State of Louisiana.
Email: amy.noto@star.ngo
Phone: (504) 407-0711
Capital Area Branch
5615 Corporate Blvd., Ste 200
Baton Rouge, LA 70808
Directions
Central Louisiana Branch
1403 Metro Drive, Bldg F
Alexandria, LA 70301
Directions
Greater New Orleans Branch
123 N. Genois Street
New Orleans, LA 70119
Directions